GIS is the abbreviation for Gas Insulated Switchgear. All kinds of control, switch and protection appliances are encapsulated in a grounded metal shell, and the shell is filled with a certain pressure of SF6 gas as the insulation between the phases and the ground. In China, it is called a closed combination electrical appliance. GIS equipment is widely used in substations due to its reliable operation, small footprint and long maintenance cycle.
When the GIS equipment is defective and cannot be repaired in time, it will lead to the failure of the substation, which will not only bring economic losses, but also bring inconvenience to people's lives. In order to prevent problems before they occur, the power company arranges a large number of inspection personnel to inspect substations every day, but the efficiency is low, and most substations have a harsh environment, threatening the safety of inspection personnel.
X-ray digital radiography (DR) uses a flat-panel detector to receive the X-rays penetrated by the GIS equipment, converts the X-ray energy intensity into a current signal through the internal circuit structure of the detector, and finally presents it on a computer in the form of a digital image. Non-destructive testing technology based on X-ray imaging has been widely used in industrial fields due to its advantages of intuition, convenience and high detection efficiency. Applying image processing technology to defect detection of GIS equipment can display the internal conditions of GIS equipment without disassembling the equipment, which is more convenient for detection.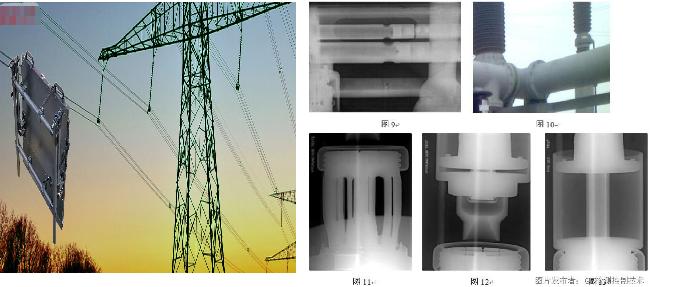 The Whale4343PSI/WSI series X-ray flat panel detector independently developed and designed by Haobo is specially developed for the application scene of industrial GIS detection. It is an amorphous silicon dynamic flat panel detector that is convenient for outdoor operations. It can not only be applied to high-sensitivity applications, but also meet the needs of large dynamic range scenarios.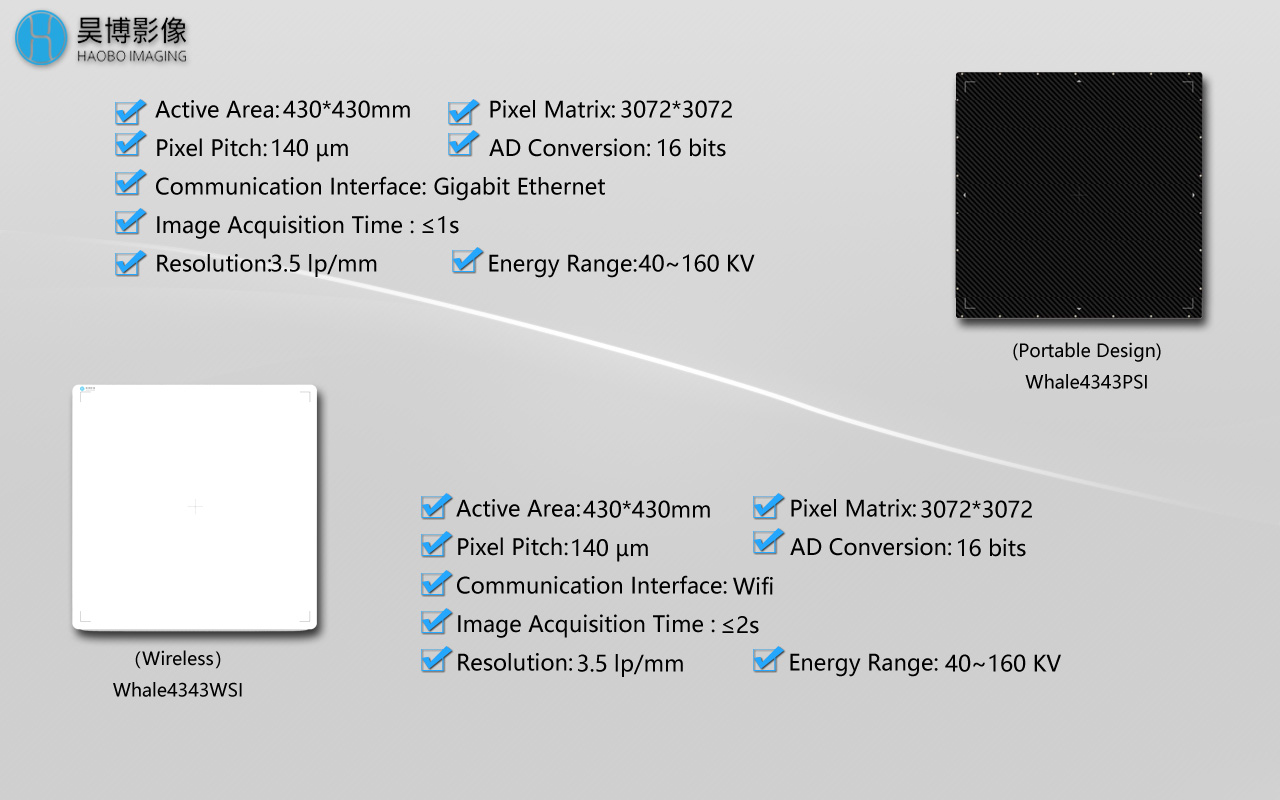 Hardware product recommendation
---
Post time: Jul-19-2022