The digital gastrointestinal machine is a medical device for gastrointestinal fluoroscopy. In addition to all the functions of the traditional gastrointestinal machine, it also has all the functions of DR flat-panel detector X-ray photography. It is mainly used for gastrointestinal contrast angiography and gastrointestinal swallowing radiography, whole spine splicing photography, whole lower extremity splicing photography, ERCP, urography, "T" tube angiography, barium enema, extremity angiography, hysterosalpingography, etc. It is one of the main methods used to check peptic ulcer, tumor, foreign object and other diseases.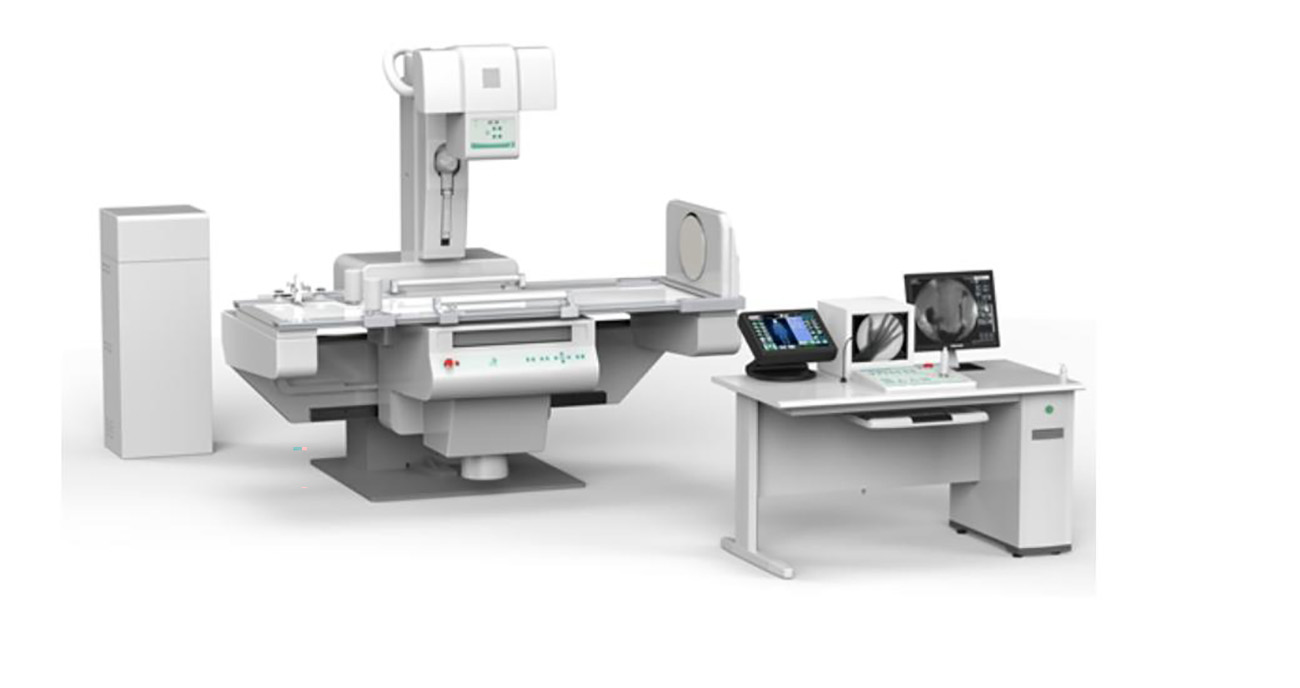 The digital gastrointestinal machine has four major advantages in the screening of gastrointestinal diseases, namely, dynamic observation, accurate diagnosis of functional organ lesions, wide observation range and less blind spots, and less pain during inspection, which is suitable for screening. The application of dynamic flat panel detectors results in better image quality, easier operation, lower radiation dose, and faster image post-processing. It can be observed continuously, and multiple high-definition images can be obtained within 1 second, which is highly suitable for clinical work needs, bringing imaging technology and imaging diagnosis to a new level.
The Whale4343 series of X-ray flat panel detectors independently developed and designed by Haobo have the characteristics of high image quality, fast acquisition rate, large dynamic range, and wide range of terminal applications. The overall performance meets most of the clinical needs in the market. It is widely used in gastrointestinal machine, dynamic DR and other areas.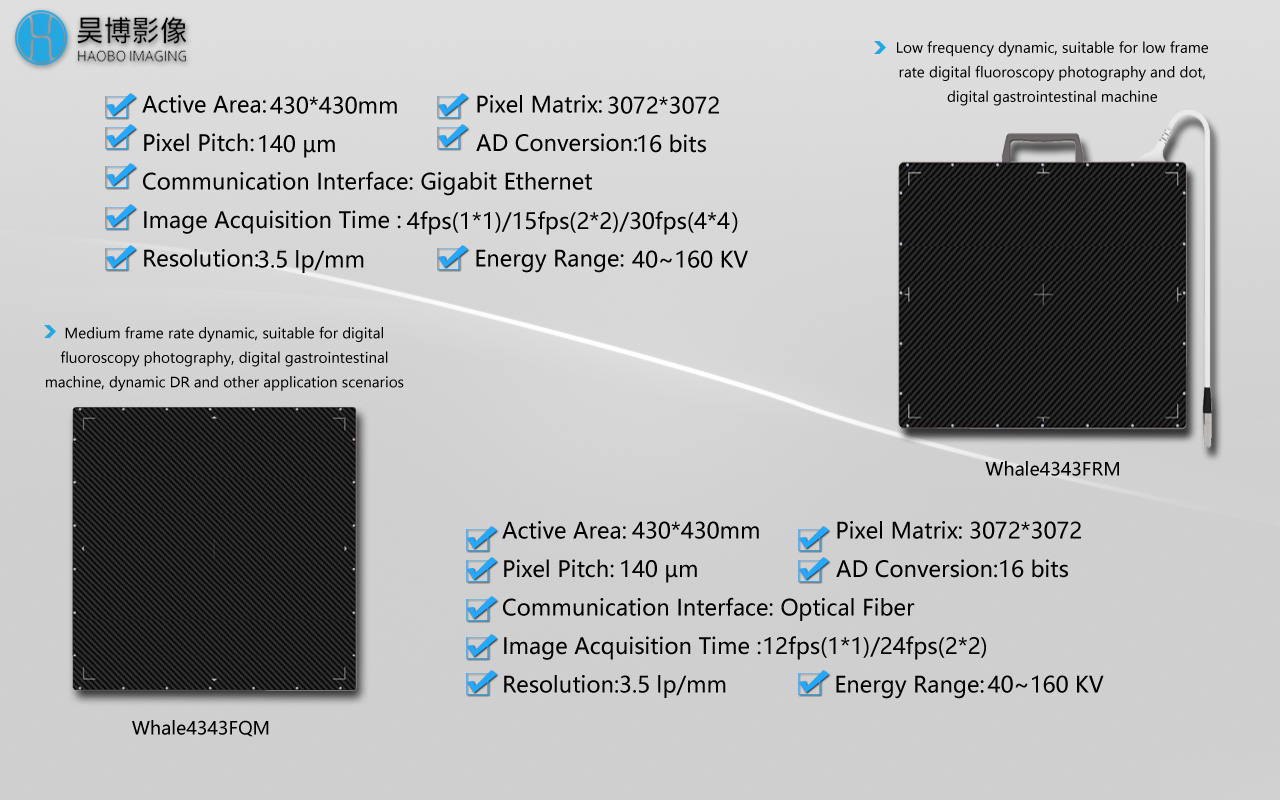 Hardware product recommendation
---
Post time: Jul-14-2022